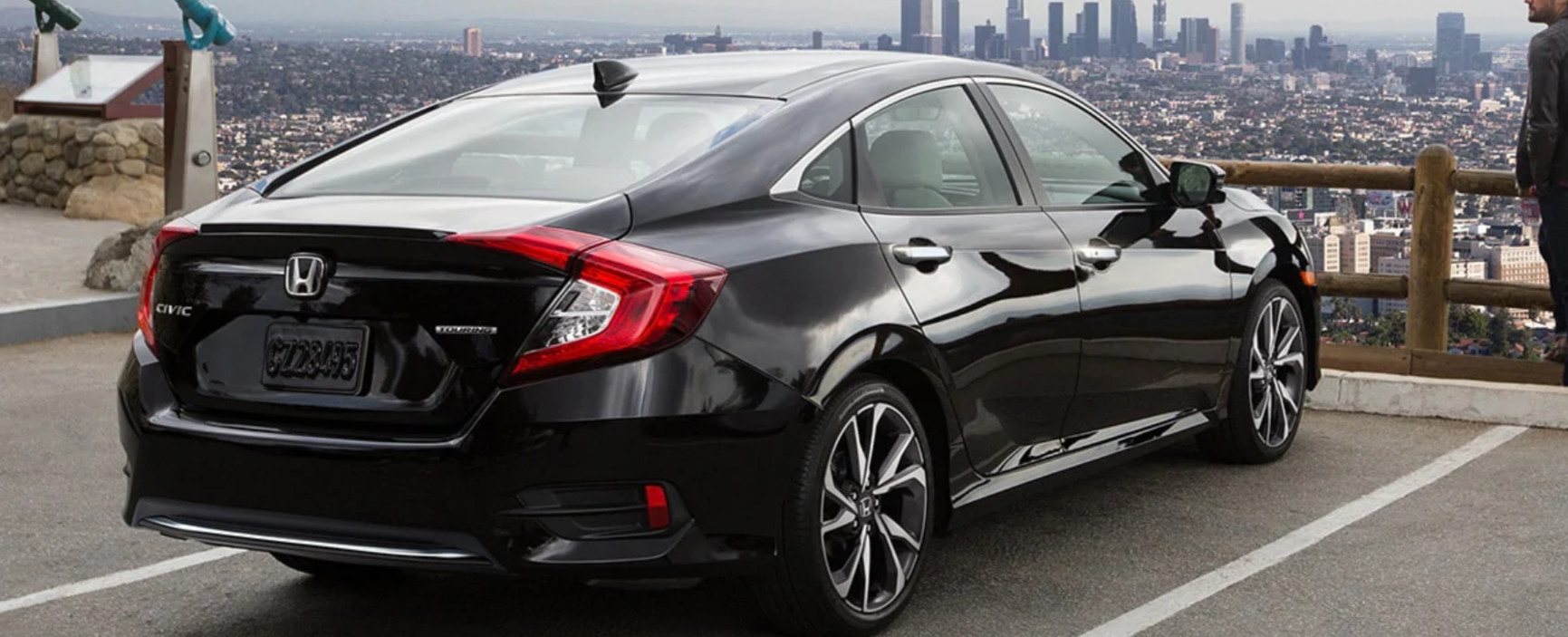 We at Pohanka Honda of Fredericksburg know that you want to spend more time out on the road and less at the pump, so we're about to share which Honda vehicles will allow you to do much more cruising! Plus, we'll include some different segments so you can choose which best fits your lifestyle and daily commutes. After you've skimmed through our article, come down to our dealership to take one or all for a test drive!
Honda Civic
If you're on the search for a compact car that will have you waving goodbye to constant interrupted stops at the gas station, you might consider the Honda Civic. Whether you go with the base trim, the LX, or the Touring, you can expect to bypass the pump a few times before its time fill up again. You can also choose between the 6-speed manual transmission or Continuously Valuable Transmission, both of which will provide you with turns as smooth as butter and allow you to enjoy longer drives. In addition, it emits a great amount of power to get you to your final destination in a flash without having to sacrifice gas!
Honda Accord & Accord Hybrid
It doesn't matter if you go with the hybrid or standard version of the Accord, this midsize car does not disappoint. First, if you elect to go with the Accord Hybrid, you'll be saving lots of money that you can save for all the adventures you'll be taking with this model thanks to its competitive fuel-economy. You'll be happy to hear that the 2019 version was said to be able to go 614 miles on a full tank. Talk about amazing! While it only comes with one transmission choice, it also offers up great interior comfort and technology features to keep you plugged in and relaxed during those longer journeys. As far as the gas version, it comes with three different transmissions to choose from that provide competitive fuel economy. Not only that, the advanced safety features packed into each trim are ready to keep you safe, while looking good due to its sophisticated outer shell.
Honda CR-V
Last, but definitely least, we have to chat about one of the most iconic models in the Honda lineup—the CR-V. Should you happen to be on the hunt for a crossover that doesn't guzzle too much gas, this would be it! It's prepared to let you enjoy more time behind the wheel and as the other three models mentioned, zoom by the gas station a couple of times before you have to make a stop to fill up. Not just that, it comes with a great speaker system that's going to let you revel in premium sound while you're driving around. While this crossover comes with the Continuously Variable Transmission across all of its trims, it still achieves a pretty frugal fuel efficiency even if you were to go with its AWD system. This way, you're out on the road longer and have better grip on sleek roads – what a win win. And if you happen to be on the fence between this model and some of its competition such as the Mazda CX-5 or the Nissan Rogue, the CR-V takes the cake!
Now, that you're no longer wondering which Honda vehicles are fuel-efficient, swing by Pohanka Honda of Fredericksburg to check the various models out in person! If any questions arise between now and your visit, just contact us. We can't wait to hear from you!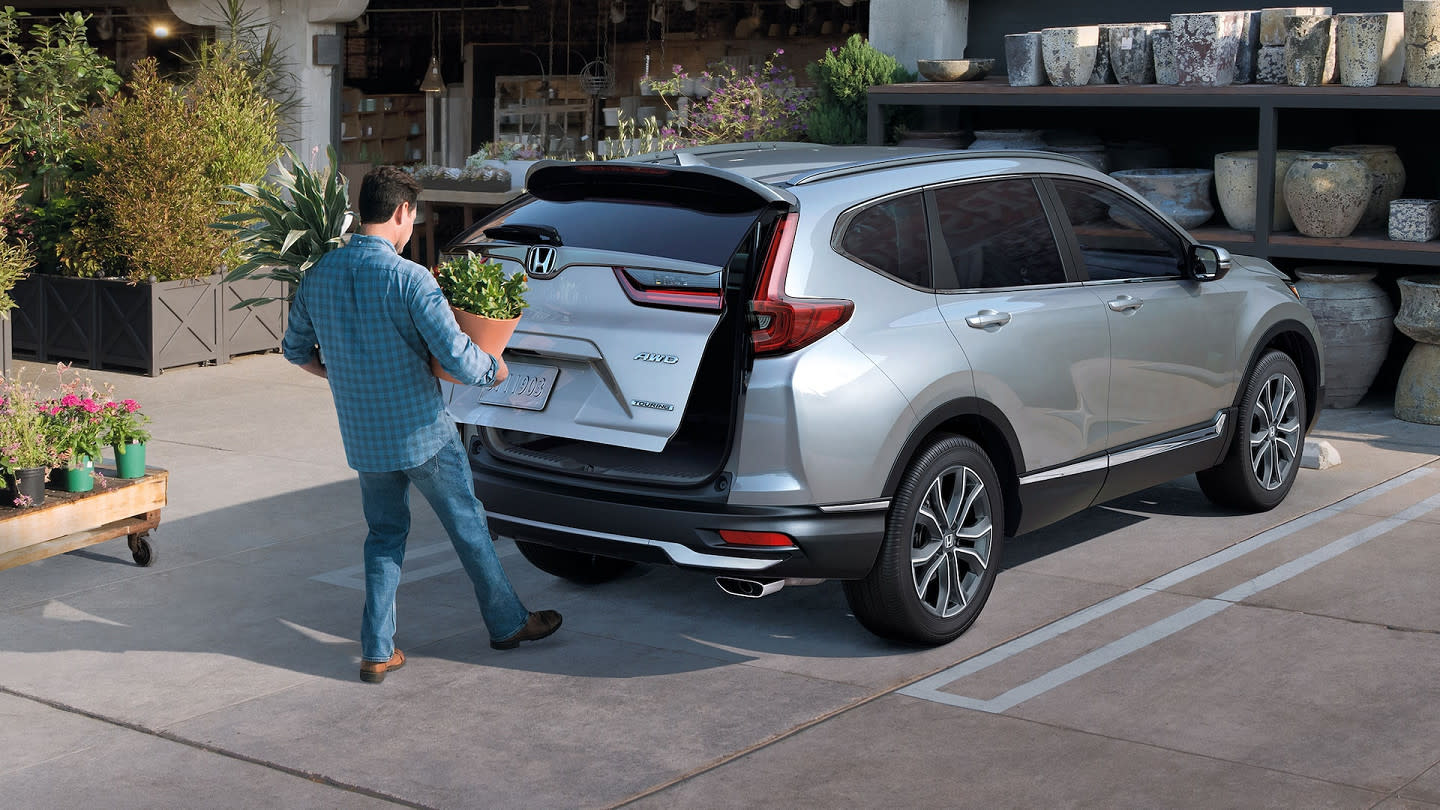 Sales Hours
540-654-7000
| | |
| --- | --- |
| Monday | 9:00 am - 9:00 pm |
| Tuesday | 9:00 am - 9:00 pm |
| Wednesday | 9:00 am - 9:00 pm |
| Thursday | 9:00 am - 9:00 pm |
| Friday | 9:00 am - 9:00 pm |
| Saturday | 9:00 am - 7:00 pm |
| Sunday | 11:00 am - 7:00 pm |
Testimonials
GOOGLE
7-11-2020
GOOGLE
7-11-2020
GOOGLE
7-11-2020
GOOGLE
7-11-2020
GOOGLE
7-10-2020
GOOGLE
7-10-2020
GOOGLE
7-10-2020
GOOGLE
7-9-2020
GOOGLE
7-9-2020
GOOGLE
7-9-2020
GOOGLE
7-9-2020
GOOGLE
7-9-2020
GOOGLE
7-9-2020
GOOGLE
7-8-2020
YAHOO
7-8-2020
YELP
7-8-2020
YAHOO
7-8-2020
YELP
7-8-2020
GOOGLE
7-8-2020
GOOGLE
7-8-2020
GOOGLE
7-7-2020
GOOGLE
7-6-2020
GOOGLE
7-6-2020
GOOGLE
7-6-2020
GOOGLE
7-6-2020
GOOGLE
7-6-2020
GOOGLE
7-6-2020
YELP
7-6-2020
YELP
7-6-2020
YELP
7-5-2020
GOOGLE
7-5-2020
GOOGLE
7-5-2020
GOOGLE
7-4-2020
GOOGLE
7-4-2020
YELP
7-4-2020
GOOGLE
7-3-2020
GOOGLE
7-3-2020
GOOGLE
7-3-2020
GOOGLE
7-2-2020
GOOGLE
7-2-2020
GOOGLE
7-2-2020
GOOGLE
7-2-2020
YELP
7-2-2020
GOOGLE
7-1-2020
GOOGLE
7-1-2020
GOOGLE
7-1-2020
Read More