Used Electric and Hybrid Vehicles for Sale near Fredericksburg, VA
Sales Hours
540-654-7000
| | |
| --- | --- |
| Monday | 9:00 am - 9:00 pm |
| Tuesday | 9:00 am - 9:00 pm |
| Wednesday | 9:00 am - 9:00 pm |
| Thursday | 9:00 am - 9:00 pm |
| Friday | 9:00 am - 9:00 pm |
| Saturday | 9:00 am - 7:00 pm |
| Sunday | 11:00 am - 5:00 pm |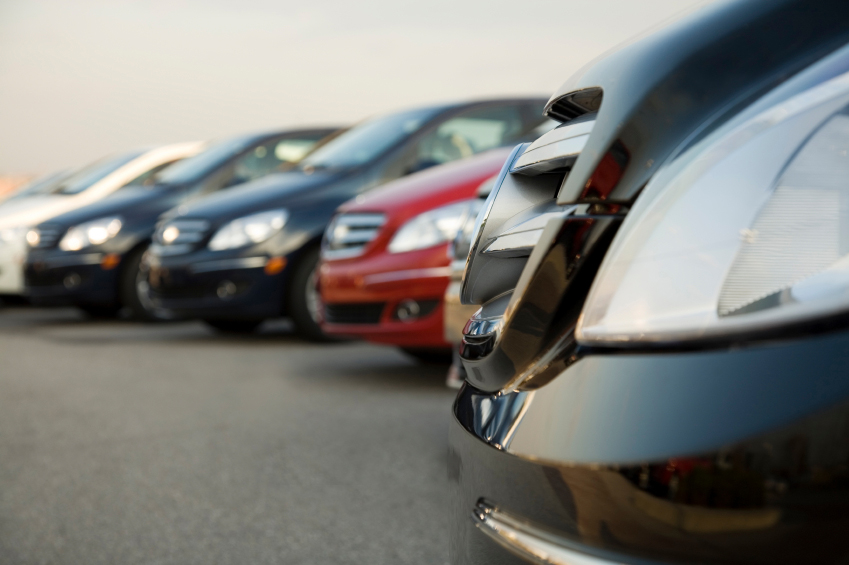 With the fluctuating cost of gas these days, it's always a bit of risk to purchase a fuel-dependent ride. Luckily, there are plenty of other avenues to take when you're looking for your next family car, such as electric and hybrid vehicles. We've got plenty on our lot here at Pohanka Honda of Fredericksburg, so stop in when you have the chance!
Why Choose an Electric or Hybrid Vehicle?
There are plenty of reasons why electric and hybrid vehicles should be your first choice when you're in the market for a used car. The first reason is because of the huge amount of savings you'll be putting back in your pocket each month. Because you'll be using less gas when travelling across town, you won't have to spend exorbitant amounts of time or money at the pump. This also means your drives will be much more environmentally friendly, since it doesn't take as much fuel to get from one destination to another. Another great reason to consider is the high resale value. With rising gas prices, you can be sure folks will continue to be interested in electric and hybrid vehicles for the foreseeable future.
Our Inventory
Now that you know at least some of the perks that come with purchasing a pre-owned hybrid or electric vehicle, let's talk about our huge selection. You can either visit us in person or use the inventory page of our website to view everything we currently have on our lot. If you're going to use our website, just navigate to the top of the page and select the Search Used tab to see what we've got. Since you're looking for something a little more fuel efficient, go ahead and click on Electric & Hybrid vehicles in the dropdown menu. From there, you should see a list of vehicles that match that description.
Financing
Once you've found the pre-owned vehicle of your dreams, it's time to talk financing. By choosing to finance, you'll be splitting the full retail cost of your chosen ride into easier to manage monthly payments that won't break the bank. To see how easy it is to afford and also see your purchasing power, all you have to do is fill out the Payment Calculator. Have a car that's collecting dust on your driveway? See what we can offer you for it by completing the Value Your Trade from. If you have any questions ahead of time, feel free to give us a call at 540-654-7000.
Want the full scoop on our used electric and hybrid vehicles for sale near Fredericksburg, VA? Then drop by Pohanka Honda of Fredericksburg whenever you find some spare time in the week. We are open Monday through Sunday during convenient hours!
Testimonials
GOOGLE
2-24-2020
GOOGLE
2-23-2020
YELP
2-23-2020
GOOGLE
2-23-2020
GOOGLE
2-22-2020
GOOGLE
2-18-2020
GOOGLE
2-18-2020
YELP
2-17-2020
GOOGLE
2-17-2020
GOOGLE
2-16-2020
GOOGLE
2-16-2020
GOOGLE
2-16-2020
GOOGLE
2-13-2020
GOOGLE
2-12-2020
YELP
2-11-2020
GOOGLE
2-11-2020
GOOGLE
2-11-2020
GOOGLE
2-11-2020
GOOGLE
2-10-2020
GOOGLE
2-10-2020
YELP
2-10-2020
GOOGLE
2-9-2020
GOOGLE
2-9-2020
Jobeth Rodriguez Rodriguez
GOOGLE
2-8-2020
GOOGLE
2-8-2020
New CR-v
EDMUNDS
2-7-2020
GOOGLE
2-7-2020
GOOGLE
2-6-2020
GOOGLE
2-6-2020
GOOGLE
2-6-2020
YELP
2-6-2020
GOOGLE
2-5-2020
GOOGLE
2-5-2020
YELP
2-5-2020
GOOGLE
2-5-2020
GOOGLE
2-4-2020
YELP
2-2-2020
GOOGLE
2-2-2020
GOOGLE
2-1-2020
GOOGLE
2-1-2020
GOOGLE
2-1-2020
GOOGLE
2-1-2020
GOOGLE
1-30-2020
GOOGLE
1-29-2020
Read More