Wiper Blade Replacement at Pohanka Honda in Fredericksburg, VA
When you're in need of vehicle maintenance, there's nowhere better to turn than your friends at Pohanka Honda of Fredericksburg. From major repairs to minor services, we cater to all of your automotive needs. Visit us today to get a wiper blade replacement at Pohanka Honda in Fredericksburg, VA, a seemingly minuscule service that makes all of the difference.
Your vision of the road ahead is undeniably crucial, which is why this process is imperative. Over time, your wipers slowly but surely start to break down, resulting in subpar coverage that only gets worse. In fact, many people aren't aware of how often you should actually be switching out your blades for new ones. As a general rule of thumb, the recommended timeframe is every six to 12 months, depending on climate and usage. And, considering our diverse weather conditions, you're better off coming in every six months to ensure optimal performance – once before the brutal winter months set in, and again before summer.
In addition to this suggested period of time, there are a few factors to look out for that could indicate you need new wipers sooner, or even later. One of the most common signs that people experience is leftover streaks. These not only act as an obstruction, but they also let you know that they're in need of a wiper blade replacement at Pohanka Honda in Fredericksburg, VA. An additional element to look out for includes a squeaking noise while the windshield wipers are in operation. Of course you can always inspect your wipers firsthand to check for any cracks, splits, or wear. From heavy snowfall and sporadic rainstorms to road debris, keeping your windshield clean is a part of everyday driving.
Here at Pohanka Honda, you can count on us and our technicians to provide your vehicle with exemplary service. Our Service Department is top of the line, and our mechanics will treat your ride as if it were their very own. When you come in for a wiper replacement, they'll pick and choose which set is best suited for your vehicle, and install them efficiently. If you're low on wiper fluid, our technicians will even top it off for you! For your convenience, we are proud to offer a no-appointment-necessary motto, which means you can stop in when it fits your schedule! You can also utilize our Ask a Tech tool to get in touch with one of our service associates, as well as check out our specials to help with the cost.
As soon as today, you can bring in your set of wheels for a wiper blade replacement at Pohanka Honda in Fredericksburg, VA! You can find us at 60 South Gateway Drive, right here in Fredericksburg, VA. We look forward to working with you soon!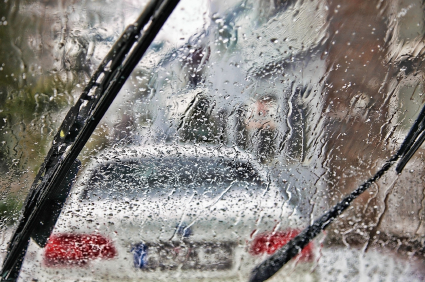 Service Hours
540-654-7003
| | |
| --- | --- |
| Monday | 5:30 am - 10:30 pm |
| Tuesday | 5:30 am - 10:30 pm |
| Wednesday | 5:30 am - 10:30 pm |
| Thursday | 5:30 am - 10:30 pm |
| Friday | 5:30 am - 10:30 pm |
| Saturday | 6:00 am - 7:00 pm |
| Sunday | 7:00 am - 7:00 pm |
Testimonials
GOOGLE
8-8-2020
GOOGLE
8-7-2020
GOOGLE
8-6-2020
YELP
8-4-2020
YAHOO
8-4-2020
GOOGLE
8-3-2020
GOOGLE
8-3-2020
GOOGLE
8-3-2020
YELP
8-2-2020
GOOGLE
8-2-2020
GOOGLE
8-2-2020
YELP
8-2-2020
GOOGLE
8-2-2020
YELP
8-2-2020
GOOGLE
8-2-2020
YELP
8-2-2020
GOOGLE
8-1-2020
GOOGLE
8-1-2020
GOOGLE
8-1-2020
GOOGLE
8-1-2020
GOOGLE
8-1-2020
GOOGLE
7-30-2020
GOOGLE
7-30-2020
GOOGLE
7-30-2020
GOOGLE
7-29-2020
GOOGLE
7-28-2020
GOOGLE
7-28-2020
YELP
7-28-2020
GOOGLE
7-27-2020
YELP
7-27-2020
GOOGLE
7-27-2020
GOOGLE
7-27-2020
GOOGLE
7-26-2020
GOOGLE
7-26-2020
GOOGLE
7-26-2020
YELP
7-26-2020
GOOGLE
7-25-2020
YELP
7-25-2020
YELP
7-25-2020
YELP
7-24-2020
GOOGLE
7-24-2020
GOOGLE
7-24-2020
GOOGLE
7-23-2020
YELP
7-23-2020
Read More