What are the Pohanka Honda Service Benefits?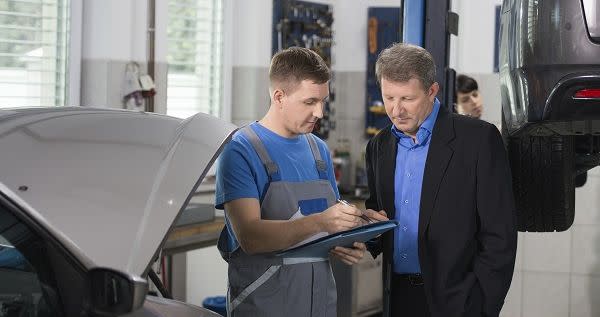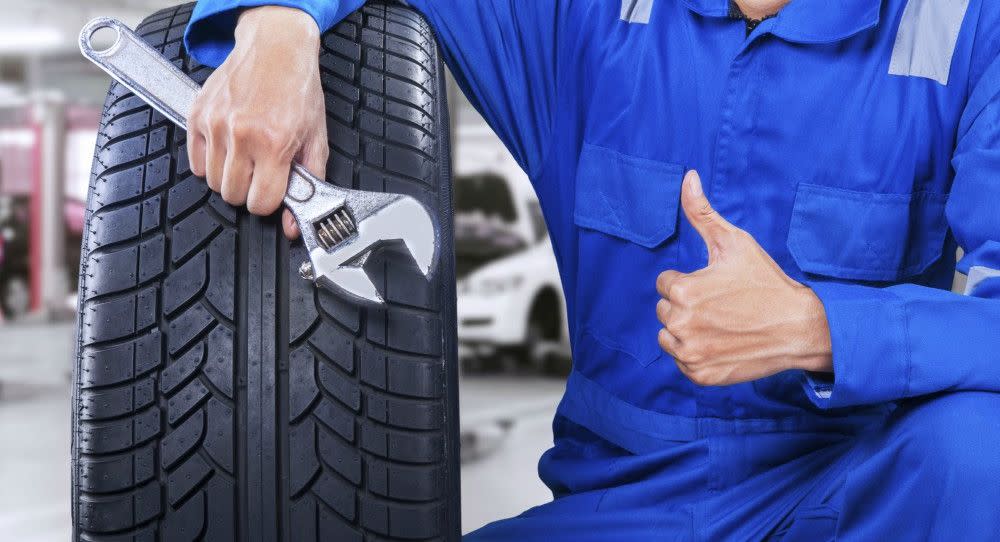 Choosing to get your maintenance completed here at Pohanka Honda of Fredericksburg gives you a long list of benefits that you won't find anywhere else! Our goal is to cover the entire automotive spectrum so we can be trusted as your one-stop-shop. Whether you are in desperate need of an oil change or something more serious like an engine replacement, we have got you covered from front to back. Just pull into our service bay today at 60 South Gateway Drive in Fredericksburg, VA.
Skilled Technicians
When you decide to have your vehicle serviced with us, you can have the confidence of expertly trained mechanics that are skilled in all makes and models. We can handle everything from getting your fluids replaced, to your wiper blades swapped out, to your tires rotated all in one visit so you can get back on the road in a vehicle that is like-new. We are also accessible from home when you use our Ask a Tech form that can be tapped into from your mobile phone or laptop. This feature lets you get answers to any and all of your questions or concerns before you even come down to our location! When you bring your vehicle in, you can expect that it will be fixed right the first time, and we don't require you to make an appointment. Just stop by during our extended service hours seven days a week!
Specials & Tire Center
Chances are that if you are looking for an oil change or battery replacement, we will have an ongoing special that can help you save some cash for future expenditures. These can all be accessed when you click on the Service dropdown and take a look at our coupons or click on the respective service special that you are looking to complete on the left side of the dropdown. We understand that your parts will degrade over time, which is why we also provide our Tire Center that comes equipped with premier options to get you the set that you are looking for, at a price that doesn't break the bank. Just let us know the year, make, and model of your automobile, along with the size tires that you want, and you will be redirected to a page filled with the options that we have in stock!
The Pohanka Difference
Our customer care doesn't just end at the service bay. In fact, we want to help you while you are here and well after you leave our location with our Pohanka Value Package! We have 37 service bays so you can get in and out in no time at all. If your service is going to take longer than expected, fear not! We also offer courtesy loaner cars and a courtesy shuttle if the fix is going to surpass two hours so you can get your weekend tasks completed while your vehicle is being serviced. If you want to stick around here, you will be able to take advantage of a service lounge with HDTV's, a gourmet coffee bar, and a business center with complimentary Wi-Fi access to get some work completed. Lastly, we have express check-out, and you will receive a car wash with every service.
What are the Pohanka Honda Service Benefits? We hope we have answered that question so you can confidently pick us as your go-to spot for everything automotive. Just stop by Pohanka Honda of Fredericksburg today!
Testimonials
GOOGLE
7-11-2020
GOOGLE
7-11-2020
GOOGLE
7-11-2020
GOOGLE
7-11-2020
GOOGLE
7-10-2020
GOOGLE
7-10-2020
GOOGLE
7-10-2020
GOOGLE
7-9-2020
GOOGLE
7-9-2020
GOOGLE
7-9-2020
GOOGLE
7-9-2020
GOOGLE
7-9-2020
GOOGLE
7-9-2020
GOOGLE
7-8-2020
YAHOO
7-8-2020
YELP
7-8-2020
YAHOO
7-8-2020
YELP
7-8-2020
GOOGLE
7-8-2020
GOOGLE
7-8-2020
GOOGLE
7-7-2020
GOOGLE
7-6-2020
GOOGLE
7-6-2020
GOOGLE
7-6-2020
GOOGLE
7-6-2020
GOOGLE
7-6-2020
GOOGLE
7-6-2020
YELP
7-6-2020
YELP
7-6-2020
YELP
7-5-2020
GOOGLE
7-5-2020
GOOGLE
7-5-2020
GOOGLE
7-4-2020
GOOGLE
7-4-2020
YELP
7-4-2020
GOOGLE
7-3-2020
GOOGLE
7-3-2020
GOOGLE
7-3-2020
GOOGLE
7-2-2020
GOOGLE
7-2-2020
GOOGLE
7-2-2020
GOOGLE
7-2-2020
YELP
7-2-2020
GOOGLE
7-1-2020
GOOGLE
7-1-2020
GOOGLE
7-1-2020
Read More
Service Hours
540-654-7003
| | |
| --- | --- |
| Monday | 5:30 am - 10:30 pm |
| Tuesday | 5:30 am - 10:30 pm |
| Wednesday | 5:30 am - 10:30 pm |
| Thursday | 5:30 am - 10:30 pm |
| Friday | 5:30 am - 10:30 pm |
| Saturday | 6:00 am - 7:00 pm |
| Sunday | 7:00 am - 7:00 pm |