We Will Buy Your Car near Manassas, VA

Why Sell Us Your Vehicle?
At Pohanka Honda of Fredericksburg, we try to let our customers know every single day that we're here to help with all things automotive. That doesn't just mean purchasing a vehicle or repairing a model you've had for a while, but even means that we'll take an older automobile off your hands if you no longer want it. Even if you don't intend to purchase or lease a replacement, we'll buy your car! For further information, you can get in touch with our Finance Department.
Sell Us Your Vehicle
Although you're free to do whatever you wish, we're certain that you'll experience a number of boons when you choose to sell your model to us rather than attempting to independently find a buyer. First and foremost, you'll need to promote yours online, which can be difficult to do with the sea of other sellers out there. It could be quite a while before you find interested buyers, and even then you have to go through a bit of uncertainty making sure that they're legitimate and trust-worthy people to work with. This entire process can easily take months and you might not even end up with a fair price at the end. Instead, work with Pohanka and you could be leaving our dealership, cash in hand, in a matter of hours!
Start the Process Online
Like we said above, getting a great amount of money for your used model will require very little effort on your part. In fact, we provide you with a convenient online tool to jumpstart selling your car! Located under the New Vehicles and Search Used tab is a link that says Sell Us Your Car. Using this form, you could receive an estimate on your ride's value in just a matter of minutes. All you have to do is provide us with contact information as well as details about your ride like the VIN, condition, and mileage. Just like that, you'll see a value appear that you could receive. If you're happy with the amount, stop by for a physical appraisal and then you'll receive our formal offer. If you still like the number you're hearing, we'll just need to fill out a bit of paperwork before you're officially free of the ride you no longer want.
Get the Most Value Possible
Everyone who works with us wants to get the greatest amount of money available for their respective vehicle. However, not all of them take the proper steps to achieve this. If your ride's exterior and interior are dirty, this will immediately reduce the appraisal value. Bringing in a vehicle that's had maintenance recently will give it better marks during our inspection, further raising the amount we'll be able to offer you. Although this won't relate to the offer itself, be sure to bring with you any service documents you have on hand and papers documenting your ownership, as these will make the paperwork pass by as quickly as possible!
Now that you know we will buy your car near Manassas, VA, we hope you'll contact us at Pohanka Honda of Fredericksburg soon! We'll try to assist you however possible.
Testimonials
GOOGLE
7-8-2020
GOOGLE
7-8-2020
GOOGLE
7-7-2020
GOOGLE
7-6-2020
GOOGLE
7-6-2020
GOOGLE
7-6-2020
GOOGLE
7-6-2020
GOOGLE
7-6-2020
GOOGLE
7-6-2020
YELP
7-6-2020
YELP
7-6-2020
YELP
7-5-2020
GOOGLE
7-5-2020
GOOGLE
7-5-2020
GOOGLE
7-4-2020
GOOGLE
7-4-2020
YELP
7-4-2020
YAHOO
7-4-2020
GOOGLE
7-3-2020
GOOGLE
7-3-2020
GOOGLE
7-3-2020
GOOGLE
7-2-2020
GOOGLE
7-2-2020
GOOGLE
7-2-2020
GOOGLE
7-2-2020
YELP
7-2-2020
YAHOO
7-2-2020
GOOGLE
7-1-2020
GOOGLE
7-1-2020
GOOGLE
7-1-2020
YELP
7-1-2020
GOOGLE
6-30-2020
GOOGLE
6-30-2020
GOOGLE
6-30-2020
YELP
6-30-2020
GOOGLE
6-29-2020
GOOGLE
6-29-2020
GOOGLE
6-29-2020
GOOGLE
6-29-2020
GOOGLE
6-29-2020
YELP
6-28-2020
GOOGLE
6-28-2020
GOOGLE
6-28-2020
GOOGLE
6-28-2020
GOOGLE
6-28-2020
GOOGLE
6-28-2020
Read More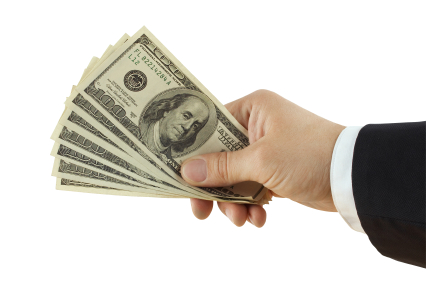 Sales Hours
540-654-7000
| | |
| --- | --- |
| Monday | 9:00 am - 9:00 pm |
| Tuesday | 9:00 am - 9:00 pm |
| Wednesday | 9:00 am - 9:00 pm |
| Thursday | 9:00 am - 9:00 pm |
| Friday | 9:00 am - 9:00 pm |
| Saturday | 9:00 am - 7:00 pm |
| Sunday | 11:00 am - 7:00 pm |