Used Honda CR-V for Sale near Woodbridge, CA

2018 Honda CR-V EX-L shown above in Gunmetal Mettalic.
If you are in the market for a Honda CR-V, but can't afford the price tag associated with a brand-new model, then we have a fantastic alternative here at Pohanka Honda of Fredericksburg. When you swing by our location, you will have a large selection of pre-owned options to give you the same capability but for a lower price tag! To learn more, stop by our location at 60 South Gateway Drive in Fredericksburg, VA.
What Pre-Owned CR-V Options are Available?
When you shop with us at Pohanka Honda of Fredericksburg, you won't be subjected to used models that are unwanted. Instead, you will be able to tap into a few different categories that boast their own specific advantages. When you choose a Certified Honda CR-V, the vehicle typically comes with low mileage, and has gone through rigorous testing to ensure a quality driving experience. The vehicle has also been overhauled so it looks and drives like new. Once it passes its multi-point inspection, it will receive a seal of approval from Honda so you know that you are getting in the driver's seat of a vehicle that meets the highest of standards. We also play host to One-Owner vehicles that have typically been leased and haven't been passed around by multiple drivers, so you'll receive a recent-year model that you can trust. The choice is up to you!
Start Your Search!
Instead of coming down to our location and spending your entire day off on our lot, you can start sifting through our abundant stock of Honda CR-V driving options right from your mobile phone or laptop. This way, you can have a few in mind when you come down to take a test drive. All that is required is to select your preferred segment beneath the Search Used dropdown at the top of your screen, and you will promptly be redirected to a page with all of the One-Owner or Certified automobiles in our possession. After that, you can select the Honda CR-V from the makes and models filters on the left side of your screen, and you can start scrolling at your leisure! We suggest also entering in your preferred year, price range, and any other must-haves so you can receive a listing that pertains directly to your specific needs.
Honda CR-V
We couldn't finish this overview without letting you know what makes this compact SUV so special! When you hop behind the wheel, you will be able to take control of a 2.5L 4-cylinder powertrain that wastes no time adding some serious vigor to your morning commutes. We also feature some CR-V options that come with an AWD system to give you enhanced traction on uneven terrain or slippery pavement. If you want to achieve the pinnacle of advanced safety features, then you will appreciate our options that come with a backup camera to let you pull out of those tight parking spaces with ultimate precision. If you prefer the finer things in life, we also play host to CR-V vehicles with a leather interior!
Come check out our used Honda CR-V for sale near Woodbridge, VA, today! We at Pohanka Honda of Fredericksburg look forward to finding the perfect option for your daily tasks.
Testimonials
GOOGLE
7-8-2020
GOOGLE
7-8-2020
GOOGLE
7-7-2020
GOOGLE
7-6-2020
GOOGLE
7-6-2020
GOOGLE
7-6-2020
GOOGLE
7-6-2020
GOOGLE
7-6-2020
GOOGLE
7-6-2020
YELP
7-6-2020
YELP
7-6-2020
YELP
7-5-2020
GOOGLE
7-5-2020
GOOGLE
7-5-2020
GOOGLE
7-4-2020
GOOGLE
7-4-2020
YELP
7-4-2020
YAHOO
7-4-2020
GOOGLE
7-3-2020
GOOGLE
7-3-2020
GOOGLE
7-3-2020
GOOGLE
7-2-2020
GOOGLE
7-2-2020
GOOGLE
7-2-2020
GOOGLE
7-2-2020
YELP
7-2-2020
YAHOO
7-2-2020
GOOGLE
7-1-2020
GOOGLE
7-1-2020
GOOGLE
7-1-2020
YELP
7-1-2020
GOOGLE
6-30-2020
GOOGLE
6-30-2020
GOOGLE
6-30-2020
YELP
6-30-2020
GOOGLE
6-29-2020
GOOGLE
6-29-2020
GOOGLE
6-29-2020
GOOGLE
6-29-2020
GOOGLE
6-29-2020
YELP
6-28-2020
GOOGLE
6-28-2020
GOOGLE
6-28-2020
GOOGLE
6-28-2020
GOOGLE
6-28-2020
GOOGLE
6-28-2020
Read More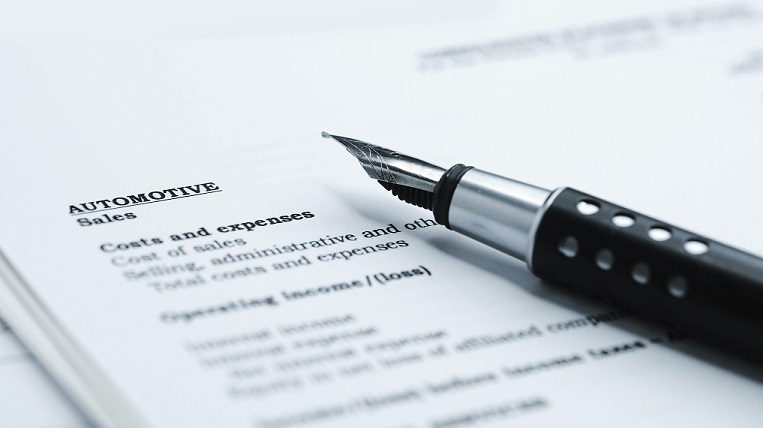 Sales Hours
540-654-7000
| | |
| --- | --- |
| Monday | 9:00 am - 9:00 pm |
| Tuesday | 9:00 am - 9:00 pm |
| Wednesday | 9:00 am - 9:00 pm |
| Thursday | 9:00 am - 9:00 pm |
| Friday | 9:00 am - 9:00 pm |
| Saturday | 9:00 am - 7:00 pm |
| Sunday | 11:00 am - 7:00 pm |