Tire Rotation Service in Fredericksburg, VA

Keeping your vehicle in good condition requires staying on top of its routine maintenance needs, including regular tire rotations. Although this basic task appears relatively insignificant on the surface, failing to have one completed every few months can have a substantially detrimental impact on your model's performance. Therefore, the Service Department at Pohanka Honda of Fredericksburg is here to bring you up to speed on how we can lend a hand!
Online Tools
We'll return to the importance of tire rotations in just a moment. First, we'd like to point out the tools at your disposal here on our website. Although we never require appointments, we do still have a Schedule Appointment link available for those who prefer to request a timeslot prior to dropping by. Additionally, assistance is just a click away, thanks to our easy-to-use Ask a Tech form! Just submit your inquiry and one of our mechanics will reply with a detailed answer. Finally, you can take a look at our most recent service coupons to help you keep some extra green in your wallet after your visit.
Importance of Tire Rotations
If you're not too familiar with automotive care, then you're probably wondering why tire rotations are even required in the first place. Put simply, although all four tires are always in contact with the ground, they experience different degrees of stress, which makes them all wear down at different rates. As a result, rotating them around helps each component degrade at a more even pace. This is especially true with the leading pair, as these two tend to wear out sooner than the back ones due to the additional burden of turning and braking. When left unchecked, this might force you to purchase replacements one or two at a time instead of all at once, which can be more expensive in the long run.
Stop By Soon!
Thankfully, our expert technicians are ready to get your ride back in shape. While you're here, we'll carefully inspect the wear patterns of each tire, as this helps us determine the ideal configuration moving forward. Plus, if you're due for any other work, we can take care of these repairs to save you from having to make another trip to our service center in the near future. Thanks to our helpful Tire Center, we can also help you out with a full replacement once your current set has reached the end of its lifespan.
Pohanka Honda of Fredericksburg hopes to see you soon for your next tire rotation service in Fredericksburg, VA. As an added bonus for choosing us as your preferred auto service provider, we'll give your ride a wash before returning it to your care. Contact us today to learn about our full capabilities!
Service Hours
540-654-7003
| | |
| --- | --- |
| Monday | 5:30 am - 10:30 pm |
| Tuesday | 5:30 am - 10:30 pm |
| Wednesday | 5:30 am - 10:30 pm |
| Thursday | 5:30 am - 10:30 pm |
| Friday | 5:30 am - 10:30 pm |
| Saturday | 6:00 am - 7:00 pm |
| Sunday | 7:00 am - 7:00 pm |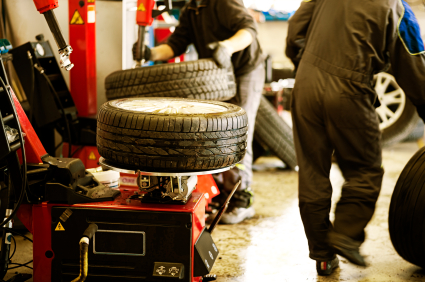 Testimonials
GOOGLE
7-11-2020
GOOGLE
7-11-2020
GOOGLE
7-11-2020
GOOGLE
7-11-2020
GOOGLE
7-10-2020
GOOGLE
7-10-2020
GOOGLE
7-10-2020
GOOGLE
7-9-2020
GOOGLE
7-9-2020
GOOGLE
7-9-2020
GOOGLE
7-9-2020
GOOGLE
7-9-2020
GOOGLE
7-9-2020
GOOGLE
7-8-2020
YAHOO
7-8-2020
YELP
7-8-2020
YAHOO
7-8-2020
YELP
7-8-2020
GOOGLE
7-8-2020
GOOGLE
7-8-2020
GOOGLE
7-7-2020
GOOGLE
7-6-2020
GOOGLE
7-6-2020
GOOGLE
7-6-2020
GOOGLE
7-6-2020
GOOGLE
7-6-2020
GOOGLE
7-6-2020
YELP
7-6-2020
YELP
7-6-2020
YELP
7-5-2020
GOOGLE
7-5-2020
GOOGLE
7-5-2020
GOOGLE
7-4-2020
GOOGLE
7-4-2020
YELP
7-4-2020
GOOGLE
7-3-2020
GOOGLE
7-3-2020
GOOGLE
7-3-2020
GOOGLE
7-2-2020
GOOGLE
7-2-2020
GOOGLE
7-2-2020
GOOGLE
7-2-2020
YELP
7-2-2020
GOOGLE
7-1-2020
GOOGLE
7-1-2020
GOOGLE
7-1-2020
Read More