How Often Should I Rotate My Tires?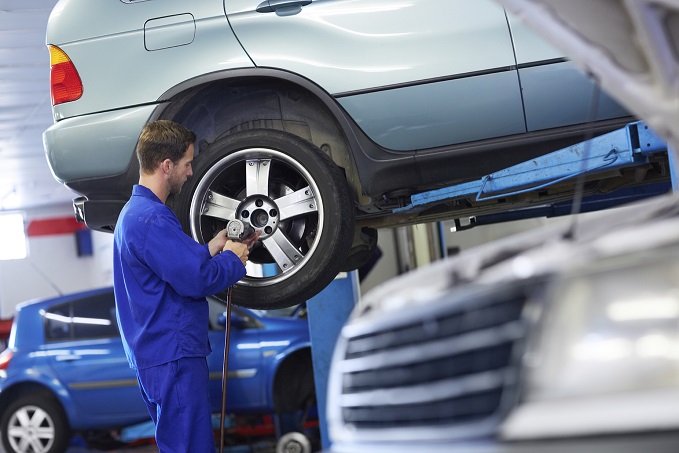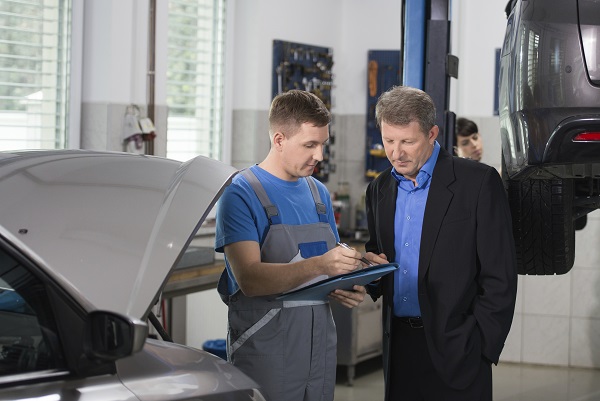 With so many tasks and timelines to keep track of, knowing when you're due for a tire rotation isn't always easy to determine. For this reason, the automotive experts at Pohanka Honda of Fredericksburg are here to pull back the veil and remove the mystery for this routine maintenance job! If you up end realizing that you're indeed in need of a tire rotation, head straight over to our Service Department for expert care.
Our Recommend Timeline
Although a variety of factors can affect how often your vehicle will need a tire rotation, most drivers will be covered if they stop by about every six months for this job. With average daily driving, this should equal around 5,000 miles. By paying us a visit at regular intervals, we'll be able to ensure that these four components are all wearing down at a relatively even rate, so you don't have to replace some before the others. During your time with us, we can account for variables like your model's age and drivetrain to come up with a personalized maintenance timeline, so you don't have to rely on guesswork moving forward.
Consequences of Improper Care
Given the perceived insignificance of tire rotations, some motorists simply don't have this job performed as often as they should—if at all. While you might not notice any deficiencies right away, you'll likely experience some problems as time goes on. First, since the front two tires typically degrade at a faster pace than the two in back, you might experience decreased traction and stability, especially in slick driving conditions. If left unchecked for too long, then you'll need to shell out for replacements more frequently instead of buying four new tires at once, the latter of which is generally less expensive in the long run.
Our Team Can Help!
By dutifully bringing your car, SUV, minivan, or pickup truck in for routine tire rotations, you'll benefit in a number of ways. First, by moving things around and changing up which tires are in front, you'll extend their lifespans and prevent yourself from having to replace them sooner than necessary. Moreover, by granting us the opportunity to inspect the wear patterns on a regular basis, we'll have an easier time noticing unusual signs of degradation that could indicate something else is amiss. Plus, we can bundle multiple service tasks into one visit to make your time with us as valuable as possible.
If you've been asking your friends, "How often should I rotate my tires?" we hope that this overview has been helpful. Pohanka Honda of Fredericksburg is here to assist seven days a week, so feel free to get in touch with us if you still have questions about this type of service.
Service Hours
540-654-7003
| | |
| --- | --- |
| Monday | 5:30 am - 10:30 pm |
| Tuesday | 5:30 am - 10:30 pm |
| Wednesday | 5:30 am - 10:30 pm |
| Thursday | 5:30 am - 10:30 pm |
| Friday | 5:30 am - 10:30 pm |
| Saturday | 6:00 am - 7:00 pm |
| Sunday | 7:00 am - 7:00 pm |
Testimonials
GOOGLE
2-23-2020
GOOGLE
2-22-2020
GOOGLE
2-18-2020
GOOGLE
2-18-2020
YELP
2-17-2020
GOOGLE
2-17-2020
GOOGLE
2-16-2020
GOOGLE
2-16-2020
GOOGLE
2-16-2020
GOOGLE
2-13-2020
GOOGLE
2-12-2020
YELP
2-11-2020
GOOGLE
2-11-2020
GOOGLE
2-11-2020
GOOGLE
2-11-2020
GOOGLE
2-10-2020
GOOGLE
2-10-2020
YELP
2-10-2020
GOOGLE
2-9-2020
GOOGLE
2-9-2020
Jobeth Rodriguez Rodriguez
GOOGLE
2-8-2020
GOOGLE
2-8-2020
New CR-v
EDMUNDS
2-7-2020
GOOGLE
2-7-2020
GOOGLE
2-6-2020
GOOGLE
2-6-2020
GOOGLE
2-6-2020
YELP
2-6-2020
GOOGLE
2-5-2020
GOOGLE
2-5-2020
YELP
2-5-2020
GOOGLE
2-5-2020
GOOGLE
2-4-2020
YELP
2-2-2020
GOOGLE
2-2-2020
GOOGLE
2-1-2020
GOOGLE
2-1-2020
GOOGLE
2-1-2020
GOOGLE
2-1-2020
GOOGLE
1-30-2020
GOOGLE
1-29-2020
GOOGLE
1-27-2020
GOOGLE
1-27-2020
Read More