Great Honda Lease Deals near Woodbridge, VA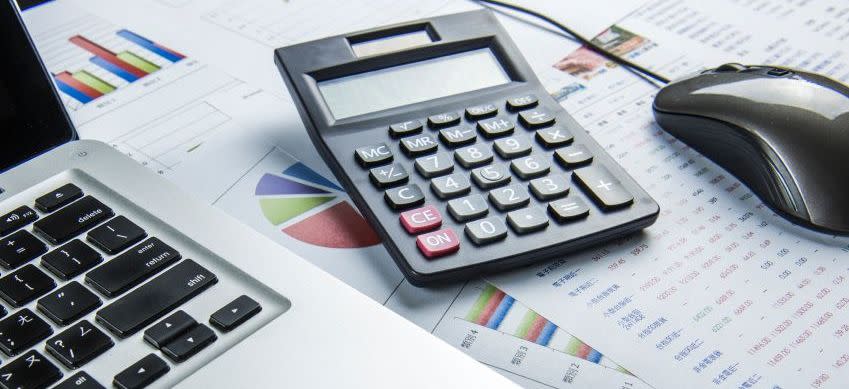 If you could get behind the wheel of the latest iteration of your favorite Honda vehicle, you would probably jump at the chance to take full advantage of this opportunity. With leasing, this is possible! Just choose a ride that suits your style and personality, and the team at Pohanka Honda of Fredericksburg will create an affordable payment plan. How does this work? We'll break it all down for you, so visit us to get started!
Variety of Options from Honda
As you're probably well aware, Honda has some fantastic vehicles to choose from when you're looking to upgrade your ride. From hybrids like the Insight to pickup trucks like the Ridgeline, there's a Honda out there just right for you and your family. For example, there's a good reason why the Odyssey has been a family standby for years—in particular, the latest edition is packed with exciting advancements and ample muscle! Of course, traditionalists will still be overjoyed by the Accord, as this smart sedan offers performance that's difficult to beat. The only way to discover your dream car, truck, or SUV is to test drive a few models at the dealership!
Why Should I Lease?
Choosing to lease could be a smart move for a variety of reasons. Are you only interested in a short-term commitment? Great! Most leases only last an average of about three years, so you won't be locked in for a long time like you would be if you were to finance a purchase. Plus, it's much less hassle after the lease ends to upgrade to the newest edition, choose a different Honda, or even just return the keys to us and walk away. Of course, the other major benefit of leasing is the lower monthly payments. Rather than draining your funds, you'll make affordable installments instead!
Determining Your Leasing Terms
If you decide to take the plunge and pursue a lease, our team of experts will be ready to assist. First, we'll ask about your current driving habits to determine how many miles per year you'll be allotted to accumulate. Next, you'll decide for how many years you'll want to be in command of the Honda you choose to lease. With this information, we'll calculate your low monthly rate! Since many customers are new to this process, we'll be sure to explain everything in detail and cover any questions that may arise.
To discover some great Honda lease deals near Woodbridge, VA, stop into Pohanka Honda of Fredericksburg! We're excited to help you drive home in a Honda you love at a price that makes you beam. Come by and see us during our convenient hours!
Sales Hours
540-654-7000
| | |
| --- | --- |
| Monday | 9:00 am - 9:00 pm |
| Tuesday | 9:00 am - 9:00 pm |
| Wednesday | 9:00 am - 9:00 pm |
| Thursday | 9:00 am - 9:00 pm |
| Friday | 9:00 am - 9:00 pm |
| Saturday | 9:00 am - 7:00 pm |
| Sunday | 11:00 am - 7:00 pm |
Testimonials
GOOGLE
7-11-2020
GOOGLE
7-11-2020
GOOGLE
7-11-2020
GOOGLE
7-11-2020
GOOGLE
7-10-2020
GOOGLE
7-10-2020
GOOGLE
7-10-2020
GOOGLE
7-9-2020
GOOGLE
7-9-2020
GOOGLE
7-9-2020
GOOGLE
7-9-2020
GOOGLE
7-9-2020
GOOGLE
7-9-2020
GOOGLE
7-8-2020
YAHOO
7-8-2020
YELP
7-8-2020
YAHOO
7-8-2020
YELP
7-8-2020
GOOGLE
7-8-2020
GOOGLE
7-8-2020
GOOGLE
7-7-2020
GOOGLE
7-6-2020
GOOGLE
7-6-2020
GOOGLE
7-6-2020
GOOGLE
7-6-2020
GOOGLE
7-6-2020
GOOGLE
7-6-2020
YELP
7-6-2020
YELP
7-6-2020
YELP
7-5-2020
GOOGLE
7-5-2020
GOOGLE
7-5-2020
GOOGLE
7-4-2020
GOOGLE
7-4-2020
YELP
7-4-2020
GOOGLE
7-3-2020
GOOGLE
7-3-2020
GOOGLE
7-3-2020
GOOGLE
7-2-2020
GOOGLE
7-2-2020
GOOGLE
7-2-2020
GOOGLE
7-2-2020
YELP
7-2-2020
GOOGLE
7-1-2020
GOOGLE
7-1-2020
GOOGLE
7-1-2020
Read More