Cabin Air Filter Replacement in Fredericksburg, VA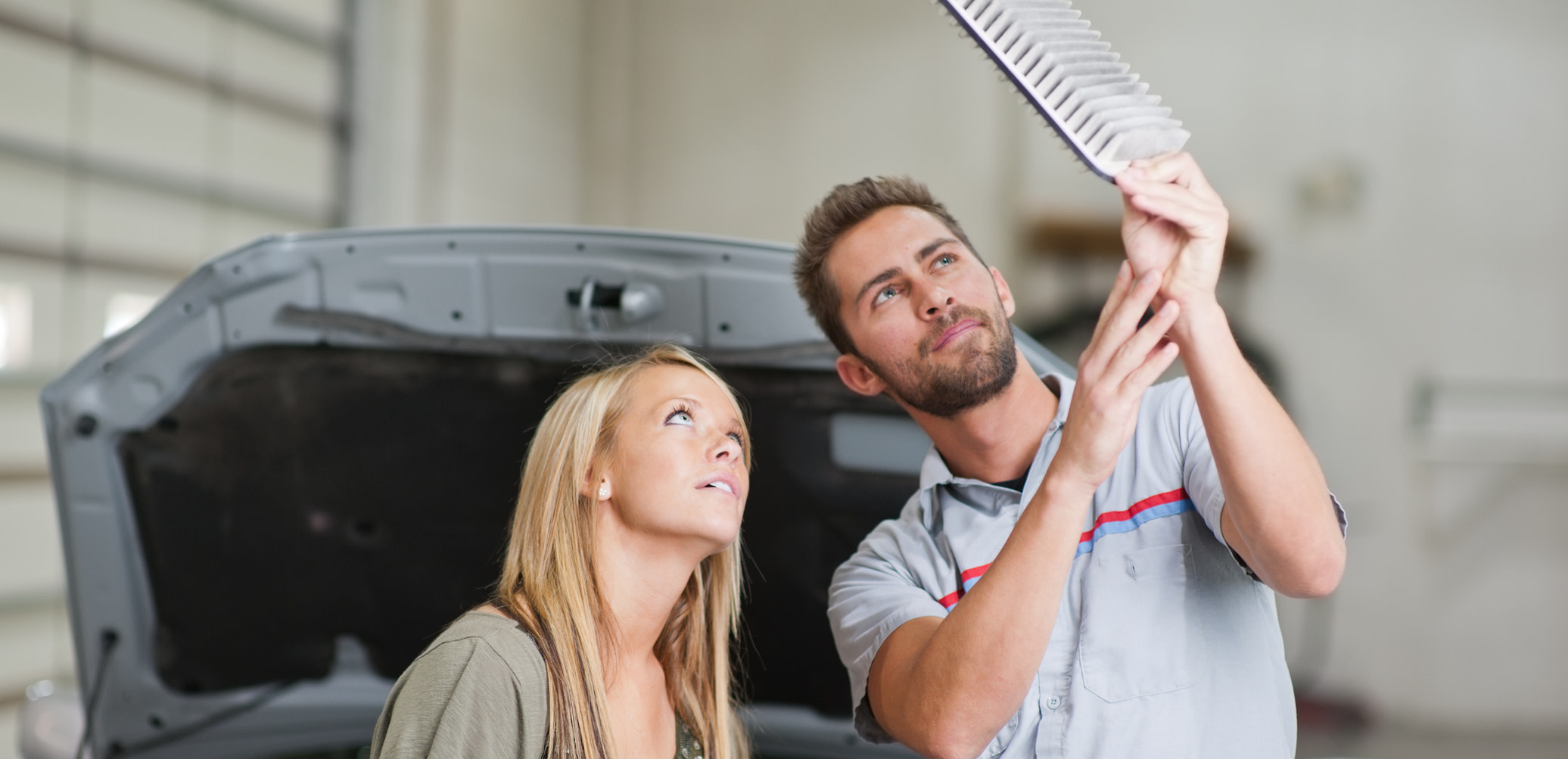 Although it can be difficult to remember when to have any of your vehicle's routine maintenance performed, some are easier to recall than others, including oil changes, tire rotations, and battery checks. That being said, other operations happen less often and are therefore harder to keep up with. One procedure that fits this category is cabin air filter replacements. If it's been a while since you've had a team of experts handle this task, visit Pohanka Honda of Fredericksburg when you can.
Why are Air Filters Important?
When you're on the road, your engine is constantly sucking in air to cool the cabin. If your air filter failed to do its job, this process would bring in dust, debris, and pollutants. If you let this issue get out of hand, you may notice that your air conditioning systems operate less effectively as before. Additionally, you may see that your windshield has a harder time clearing itself of pesky fog. This is because clogged filters can allow condensation to form. Last but not least, it's important to swap out this component regularly because otherwise you may have to deal with foul odors.
How Often Should I Change My Air Filter?
If you're wondering when it's the right time to change your air filters, our team of expert technicians will generally recommend between 15,000 to 30,000 miles. Are you confused by the dramatic difference between the high and low end of the spectrum? Well, we're here to explain. Generally speaking, it all has to do with the typical road conditions you drive on. As an example, if you're an individual who travels down gravel or dirt roads, you'll want to change your air filters more regularly. That's because you have to deal with more particulates in the air. Conversely, if you generally drive on asphalt, you can hold off until you get closer to the latter end of the timeline.
Service Department
Is it about time to have our team in the Service Department get to work? If so, you can visit us any day of the week. Plus, we are open during extended hours from Monday through Friday, so you can even visit us after work if that fits your schedule best. One of our goals here at Pohanka Honda of Fredericksburg is to make sure you don't spend all your hard-earned money fixing up your car. To prevent this from happening, we offer plenty of discounts on our website. To access them, just click on the Service tab above.
For cabin air filter replacement in Fredericksburg, VA, make your next stop Pohanka Honda of Fredericksburg. We can't wait to get to work on your behalf in the near future. Locate us at 60 South Gateway Drive in Fredericksburg, VA.
Sales Hours
540-654-7000
| | |
| --- | --- |
| Monday | 9:00 am - 9:00 pm |
| Tuesday | 9:00 am - 9:00 pm |
| Wednesday | 9:00 am - 9:00 pm |
| Thursday | 9:00 am - 9:00 pm |
| Friday | 9:00 am - 9:00 pm |
| Saturday | 9:00 am - 7:00 pm |
| Sunday | 11:00 am - 7:00 pm |
Testimonials
YELP
8-2-2020
GOOGLE
8-2-2020
GOOGLE
8-2-2020
YELP
8-2-2020
GOOGLE
8-2-2020
YELP
8-2-2020
GOOGLE
8-2-2020
YELP
8-2-2020
GOOGLE
8-1-2020
GOOGLE
8-1-2020
GOOGLE
8-1-2020
GOOGLE
8-1-2020
GOOGLE
8-1-2020
GOOGLE
7-30-2020
GOOGLE
7-30-2020
GOOGLE
7-30-2020
GOOGLE
7-29-2020
GOOGLE
7-28-2020
GOOGLE
7-28-2020
YELP
7-28-2020
YAHOO
7-28-2020
GOOGLE
7-27-2020
YELP
7-27-2020
GOOGLE
7-27-2020
GOOGLE
7-27-2020
YAHOO
7-27-2020
GOOGLE
7-26-2020
GOOGLE
7-26-2020
GOOGLE
7-26-2020
YELP
7-26-2020
YAHOO
7-26-2020
GOOGLE
7-25-2020
YELP
7-25-2020
YELP
7-25-2020
YELP
7-24-2020
GOOGLE
7-24-2020
GOOGLE
7-24-2020
GOOGLE
7-23-2020
GOOGLE
7-23-2020
GOOGLE
7-23-2020
YELP
7-23-2020
GOOGLE
7-23-2020
GOOGLE
7-22-2020
GOOGLE
7-22-2020
GOOGLE
7-22-2020
Read More