2016 Honda Pilot Financing Near Alexandria, VA
Discover How 2016 Pilot Financing Can Get You Behind the Wheel in No Time!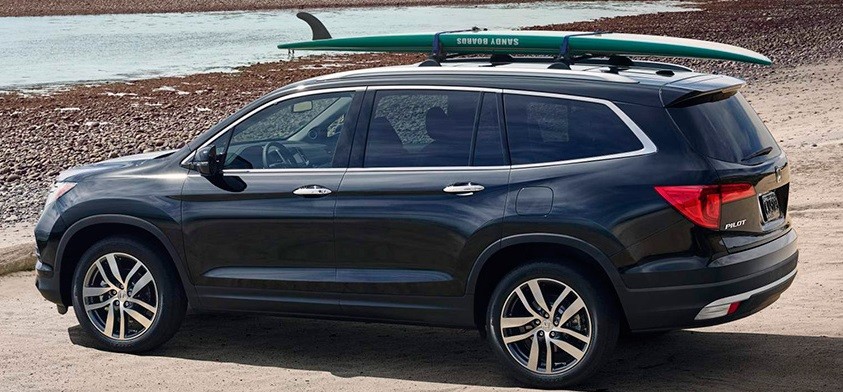 What better way to start a new chapter in your life than with 2016 Honda Pilot financing near Alexandria, VA. The 2016 Honda Pilot has been completely redesigned, offering a bold new look that demands attention. And when you finance a brand-new 2016 Honda Pilot at Pohanka Honda of Fredericksburg, you are reaping the benefits of being a new car owner like never before.
When it comes down to financing a brand-new vehicle, there are some factors that you'll need to take into account. Now, unless you have a large sum of money saved away, you'll need some financial assistance to get behind the wheel of this crossover sport utility vehicle. When it comes down to it, you can choose between leasing or financing, but if you are in the market for a reliable and dependable SUV for the long haul, financing is your best option.
Once you've browsed our 2016 Honda Pilot selection and found the one that's perfect for you, you're going to need to sit down with Pohanka Honda of Fredericksburg's finance department and discuss your options. With competitive rates and flexible terms, you can tailor the amount of money you pay and the length of the term to fit your financial needs.
The length of time that you wish to pay off the 2016 Honda Pilot is called your term, and while most terms are commonly 36 to 48 months, you can sometimes stretch it out to 72 or even 84 months. It should be known that the longer the term, the less you will pay per month, but it also means you'll be paying it off for a longer amount of time.
When financing, the rate refers to your interest rate, which is the amount of money you'll be paying with interest. Depending on your credit score and other factors, your interest rate can be high or low, and a perfect way find out is to take advantage of our 30-second pre-approval process. With no Social Security Number or date of birth required, you'll be able to see if you're pre-approved for 2016 Honda Pilot financing near Alexandria, VA, today.
So, what are the benefits of financing versus leasing? When you finance a 2016 Honda Pilot near Alexandria, VA, you are given much more freedom in what you can do with your crossover SUV. You can drive the 2016 Pilot as much as you want for as long as you want. When you lease, you're only able to drive a predetermined amount of miles and must turn the vehicle back in at the end of your term. When you finance a 2016 Honda Pilot and your term ends, it's all yours! You won't have to make any more payments and you're free to do as you please. You can choose to sell it privately, trade it in for a newer Pilot, or just keep on driving it.
2016 Honda Pilot financing near Alexandria, VA, can get you behind the wheel of this brand-new and redesigned crossover SUV. With flexible terms and competitive rates that will make sure you don't break the bank every month, the finance department at Pohanka Honda of Fredericksburg is here to answer any questions you might have in regards to 2016 Honda Pilot financing. Visit your local Alexandria Honda dealer today at 60 South Gateway Drive, just Northwest of the I-95 and US Highway 17 interchange in Fredericksburg, VA.