2016 Honda Odyssey for Sale near Manassas, VA
A Home-Base Away From Home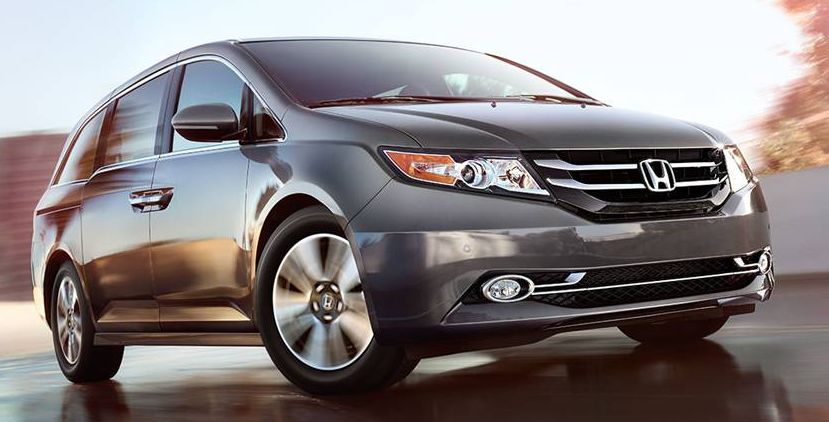 A family vehicle should come loaded with convenience features for you and your family. We at Pohanka Honda of Fredericksburg can attest to the well-equipped nature of the 2016 Honda Odyssey for sale near Manassas, VA, without a doubt. And it's all wrapped up in a stylish looking package with a bow on top.
If you're searching for a home base for when you're away from home, minivans are most likely to fit the bill thanks to their large interior volume. With 178.6 cubic ft. of interior volume, you can rest assured that there's plenty of elbow room for eight inside of the 2016 Odyssey. If you're in need of hauling equipment, furniture, or luggage, the Odyssey has you covered there, too. Removing the second row and folding down the third row reveals a hefty 148.5 cubic ft. of space1 that can be filled with anything you need. Folding down the third row still gets you quite a large amount of space, allowing for 93.1 cubic ft. of room1, and behind the third row you've got plenty of area for weekly grocery trips, with 38.4 cubic ft. at your disposal1. Whichever configuration you need, from eight seats to all cargo, you're looking at a lot of space.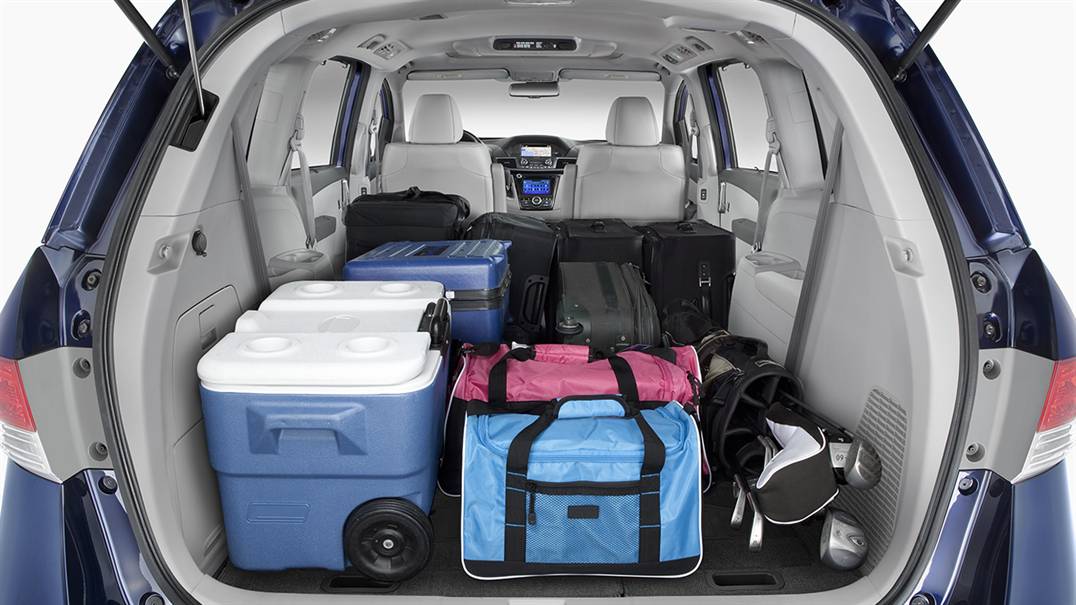 Once the requirement for room has been affirmed, you'll probably still be looking for a little more from the 2016 Honda Odyssey for sale near Manassas, VA. Not to worry – you'll definitely get it. With features like a sunroof, chilled storage box, and an Ultrawide Rear Entertainment System, your passengers can watch their favorite movies using wireless headphones while sipping on cold juice boxes with the heat of the sun on their cheeks. Now that they've been attended to, what's in store for the front passengers of the Odyssey? Well, a top of the line HondaLink2 telematics system sounds like it's in order. Working in tandem with the Bluetooth®3 HandsFreeLink system, you'll have intimate access to your smartphone, everything from placing phone calls to accessing your news and social media.
There are dozens of conveniences throughout the entire minivan, but special credit goes to the HondaVAC®, which acknowledges that putting eight people in the same cabin for any amount of time can be messy, and Honda LaneWatchTM4, an innovative feature that displays a curbside view on the 8-inch touchscreen when you use your blinker. So, let you kids take the popcorn home from the Manassas 4 Cinemas. With a ten foot long hose, the HondaVAC® will clean it all up in a snap.
It's a lot like the 2016 Honda Odyssey for sale near Manassas, VA was designed with family's needs in mind. Stop by Pohanka Honda of Fredericksburg with the whole brood and pile into the Odyssey. Our knowledgeable staff is happy to answer any questions you have and help get you into your dream minivan!
1. Carrying too much cargo or improperly storing it can affect the handling, stability and operation of this vehicle. Follow applicable load limits and loading guidelines
2. Compatible smartphone required. All Aha platform feeds are audible, not visual in nature. Vehicle does not provide any feeds. Some state laws prohibit the operation of handheld electronic devices while operating a vehicle. Launch smartphone applications only when the vehicle is safely parked. Aha is a trademark of Harman International Industries, Inc. Your wireless carrier's rates may apply.
3. Compatible with select phones with Bluetooth.® Your wireless carrier's rate plans apply. State or local laws may limit use of texting feature. Only use texting feature when conditions allow you to do so safely.
4. Display accuracy will vary based on weather, size of object and speed, and the display may not show all relevant traffic. The display is not a substitute for your own direct visual assessment of traffic conditions before changing lanes