2016 Honda Civic Preview near Woodbridge, VA
A New Honda Civic for a New Model Year!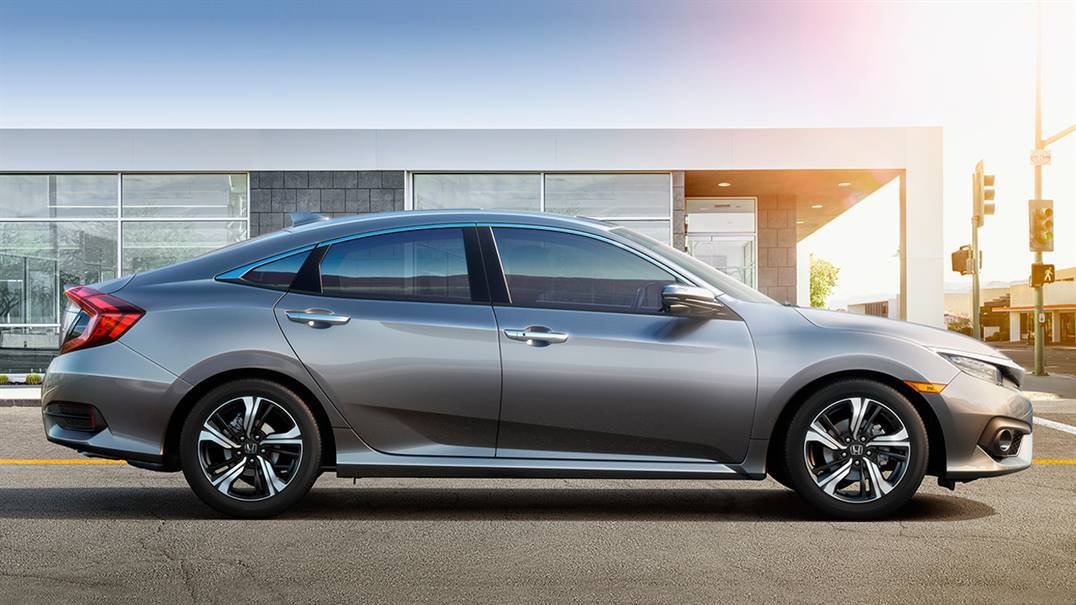 Later this year, the 10th generation of the Honda Civic will be hitting the showroom floor at Pohanka Honda of Fredericksburg. The 2016 Honda Civic coming soon near Woodbridge, VA, might not be the 2016 Honda Civic you were expecting. This newly redesigned Civic is full of new features, sculpted in a bold new exterior, and comes in two new body styles – which makes is so much more than expected.
The attention to performance and efficiency is apparent from the exterior alone. The striking, aerodynamic body, with a sloping windshield, a sweeping roofline, and smooth trunk, is designed to cut through the air with little resistance. This design not only looks aggressive and sporty, but is also designed to help with fuel efficiency.
But, of course, efficiency isn't everything, power is also a key factor when it comes to driving a sporty car. Honda will be releasing a new line of Earth Dreams Technology™ powertrains for the new models. This means that it is likely that the 2016 Honda Civic coming soon near Woodbridge, VA, will have a standard 2.0L VTEC® turbo 4-cylinder engine. It is likely that there will be an upgraded engine available as well. You will, however, be able to choose between a 6-speed manual transmission, if you like to feel the power of the transmission in the palm of your hand, or an automatic Continuously Variable Transmission, if you like the car to do the work for you.