2016 Honda Civic Preview Near Washington, DC
The 10th Generation of the Honda Civic is on Its Way!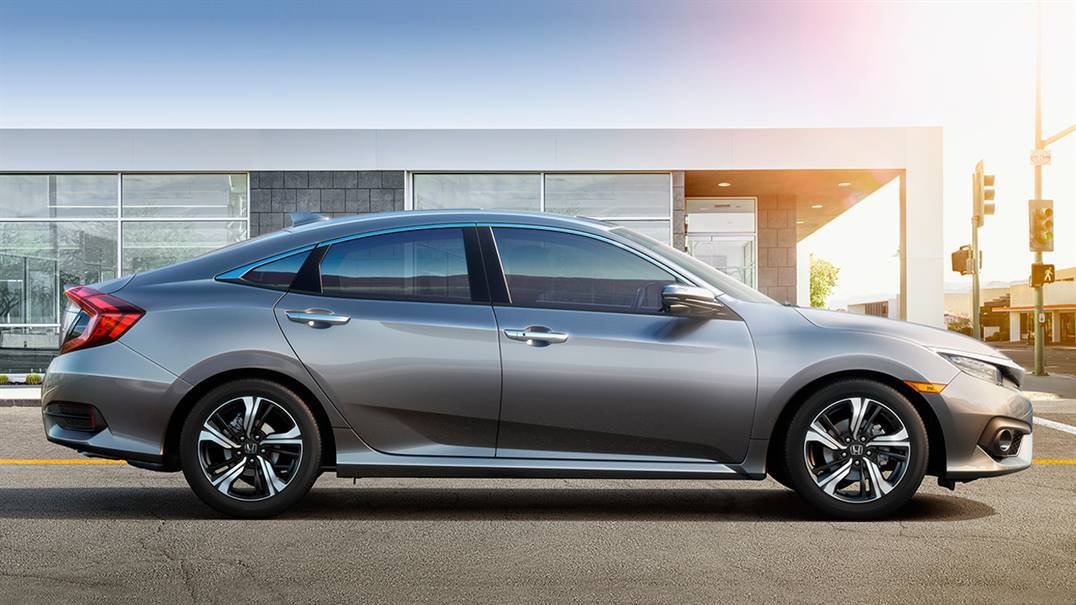 Whether you've been a fan of the Honda Civic for a while, or are considering buying your first Civic, you'll be impressed by the changes made for the 2016 Honda Civic coming soon near Washington, DC. Though the Honda Civic has always been classic, with a sporty feel and fun drive, the new version takes everything you've loved about it to the next level. Be prepared for a whole new kind of Honda Civic later this year.
When you see the new 2016 Honda Civic, the first thing you will notice is the dramatic change in styling. The longer and wider body gives it a sporty stance and a fun and thrilling drive. The fast slopping windshield, that flows seamlessly to the trunk, which looks as though it is blended right into the rear window, gives the new Civic an "in-motion" feel, even as it is standing still. Add to all of that the precise aerodynamic lines across the body and the sporty lower air intakes, and the Honda Civic is sure to cut through the air, giving you nothing but great fuel efficiency.
The sporty styling and aerodynamic shape are sure to grab the attention of every onlooker. You can keep your own eyes out for everyone around you thanks to Honda Sensing Technology™. This suite of safety features and driver assist systems is Honda's new way of keeping you safe on the roads. Many of the new 2016 models will have this feature available.